Skincare is important, but the idea of using a complicated routine that takes an hour in the morning and evening can be overwhelming. What if you could have great skin without all the time and effort? A hydrafacial may just be what you need. In this article, we'll walk through why a hydrafacial is worth it, what to expect from them, and more so that you can decide whether or not they're right for your skincare regimen.
Why Is The HydraFacial So Popular?
    HydraFacial is a one-step facial that combines cleansing, exfoliation, extraction, and hydration to give the client an instant boost of radiance. The treatment can help with everything from clogged pores to uneven texture for smoother skin. Clients also report having fewer breakouts after their visit too. There are different types of Hydrafacial available depending on your skin type and needs but there is no wrong choice when it comes to this innovative procedure which has been shown to reduce inflammation as well as redness in just 20 minutes. So if you're looking for a treatment that can make your skin look and feel its best, give a hydrafacial a try.
Why Should You Add HydraFacial To Your Skincare Routine?
    Hydrafacial is one of the newest and most advanced methods for exfoliating, hydrating, and rejuvenating your skin. It uses a gentle vacuum to remove dry, dead cells from the surface of your skin. This treatment leaves you with noticeably softer skin that feels hydrated and fresh. Plus it's less invasive than other treatments like microdermabrasion or chemical peels since there is no need for anesthesia or surgery. There are many reasons to add Hydrafacial to your skincare routine. The process is a multi-step, painless procedure that not only minimizes wrinkles but also helps make skin look younger and healthier overall. This unique treatment can be tailored to suit all skin types, making it a great option for just about anyone. Here are some of the benefits you can get from Hydrafacial:
Removes dead skin cells.
    Hydrafacial helps remove dead skin cells from the surface of your face. This is a multi-step process that uses several gentle techniques to cleanse and nourish your skin without causing irritation or leaving behind redness. The vacuum gently exfoliates, while an enzyme mask cleanses away impurities and hydrates your skin with anti-aging ingredients like peptides and antioxidants.
Purifies the skin by removing impurities from pores.
    Bacteria and other substances that clog pores can be a major cause of skin problems, but hydrafacial removes them to give you clear and healthy skin. The vacuum gently pulls out dirt and impurities from your pores without causing irritation or leaving behind redness as extractions do. This treatment will minimize the appearance of acne scars, blackheads, whiteheads, and more so that your face looks smooth and radiant.
Minimizes wrinkles and fine lines.
    Hydrafacial can be customized to treat specific types of wrinkles or skin problems. The unique combination of techniques used in the hydrafacial treatment helps address multiple signs of aging at once, including fine lines and deep creases like crow's feet around your eyes. This treatment is also great for minimizing stretch marks since it uses pressure rather than chemicals or lasers that might cause more damage.
Leaves skin feeling hydrated.
    One of the best things about hydrafacial is that it leaves skin feeling hydrated and refreshed. The vacuum helps remove dry, dead cells from the surface of your skin, while the enzyme mask hydrates and nourishes your skin with anti-aging ingredients like peptides and antioxidants. This treatment is perfect for people who have dry or sensitive skin since it won't cause any irritation or excessive drying.
Gives skin a radiant glow.
    Hydrafacial helps give your skin a radiant glow since it's gentle enough not to irritate or strip away too much of the top layer. This treatment is great for people with dry, sensitive, or aging skin that needs extra nourishment and hydration. It can also improve other types of skin problems like acne scars, stretch marks, pigmentation issues, and more so you have a smooth-looking complexion no matter what type of skin you have.
    It's no surprise that hydrafacial is one of our most popular treatments. With so many benefits, it's hard to imagine not adding this treatment to your skincare routine. Hydrafacial has been proven to remove dead skin cells and cleanse impurities from pores. Plus, you'll notice an immediate change in wrinkles and fine lines after just one treatment. After a few months of regular use, you will see even more dramatic results as hydration improves radiance leaving your skin feeling refreshed with a beautiful glowy complexion for weeks at a time. If any of these sound appealing or if you have questions about how we can help, call us today.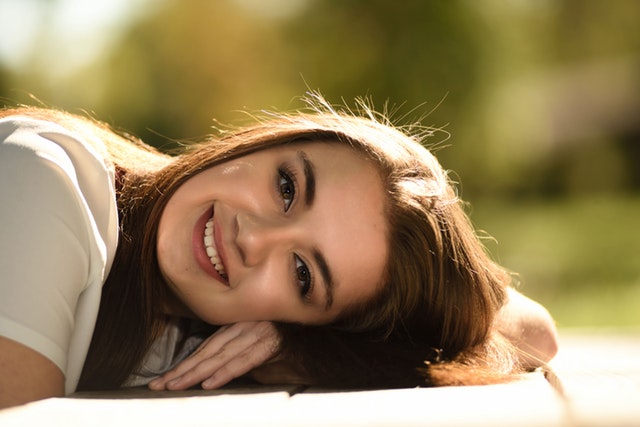 Are You Looking for a Skin Care Clinic You Can Trust?
Skincare services at Simply Skin Esthetics in downtown Walnut Creek, California are amazing experiences that keep our clients coming back time after time. Why? Because we care and more importantly we provide skincare treatments that are safe and long-lasting. We care, and it shows in our repeat clientele.  We feature HydraFacial, Ultrasound Facial, Signature Facial, Men's Facial, Express Facial, Treatments/Peels, Teen Facial, and Back Facials! Interested in learning more or scheduling your first session? Contact us now to make your appointment!