Hydrafacials are a great way to achieve healthy skin. They also help you maintain your youthful appearance, which is why it's no surprise that they're one of the most popular treatments offered by spas and dermatologists alike. However, if you've never had one before, there are probably some things that you don't know about hydrafacial. In this article, we'll be going over 5 secrets about hydrafacial to give you a better understanding of what goes into these treatments.
How Much Do You Know About HydraFacial?
    HydraFacial is a non-invasive procedure that harnesses the power of water to cleanse and hydrate your skin. The HydraFacial treatment combines an exfoliation with gentle vacuum suction, resulting in smoother, clearer, and brighter-looking skin. Unlike other facials which strip away moisture from your skin, Hydrafacial leave it more moisturized than before. There are many things that people do not know about hydrafacial. Here are five of the most interesting secrets:
1. The Hydrafacial combines a variety of treatments in less than an hour.
    Getting hydrafacial can make your skin look and feel better in just 30 minutes. In some cases, an esthetician can complete one session that lasts up to 45-60 minutes with additional steps. The pen-like device called the Hydrapeel Tip allows them to combine exfoliation, cleansing including extraction, hydration all at once for maximum results. It only takes thirty short but very effective seconds from start until the finish so you're left satisfied without feeling overstimulated or pressured into buying something unnecessary.
2. There are no negative effects from hydrafacial extraction procedures.
    This is because the ingredients used in hydrafacial are specifically chosen for their compatibility with the skin. The procedure also helps to promote collagen production, so there's no need to worry about any long-term damage. Many people report feeling more confident and looking younger after just a single hydrafacial treatment.
3. Hydrafacial treatments may be tailored to your specific needs.
    If you're looking for a treatment that can address your specific skincare needs, the Hydrafacial may be the perfect option for you. The technician can adjust the treatment to target your concerns, whether it's acne, wrinkles, or dry skin. So if you want to get the most out of your Hydrafacial session, be sure to let the technician know what areas you'd like them to focus on. Hydrafacials are also a great choice if you're looking for a non-invasive way to improve your complexion. And since they can be tailored to meet your specific needs, they're a good option even if your skin is sensitive.
4. Hydrafacial is complementary to other treatments.
    One of the benefits of hydrafacials is that they are complementary to other treatments. If you have acne, for example, a hydrafacial can help clear your skin. But if you want to reduce the signs of aging, a hydrafacial can also help with that. Hydrafacial is often used in combination with other procedures like laser therapy and chemical peels. Also, if you're already using another treatment, such as laser or micro-needling, hydrafacial can help enhance your results. They can also be used before or after other procedures to improve their efficacy. So if you're looking for a way to boost your current skincare routine, a hydrafacial may be just what you need.
5. The results of hydrafacial treatments are uniform across the board.
    The results of a hydrafacial treatment are consistent regardless of your skin type or the condition of your skin. This is because the treatment relies on vacuum and massage therapy to cleanse and exfoliate the skin, rather than any harsh chemicals or abrasives. This means that you can confidently book a hydrafacial treatment without worrying about whether it will be effective for you or not. Many people find that they enjoy better results from hydrafacial than they do from traditional facials.
    We've put together a list of 5 secrets you may not know about HydraFacial treatments. We hope you enjoyed learning about the HydraFacial. If you're looking for a way to treat your skin, look no further than the HydraFacial. We know what it's like to want great skin and how hard it is to find products that work without having an allergic reaction or feeling self-conscious about spending money on something that doesn't help. That's why our team of experts is here for you. We want your face to be as beautiful as possible so you can feel confident in everything life has thrown at you. Not only will this make you happier, but it also makes us happy knowing there are people out there who care enough about their appearance to put some effort into taking care of themselves with higher quality products and treatments. So do you have any questions or concerns? Please call us today so we can answer them all for you.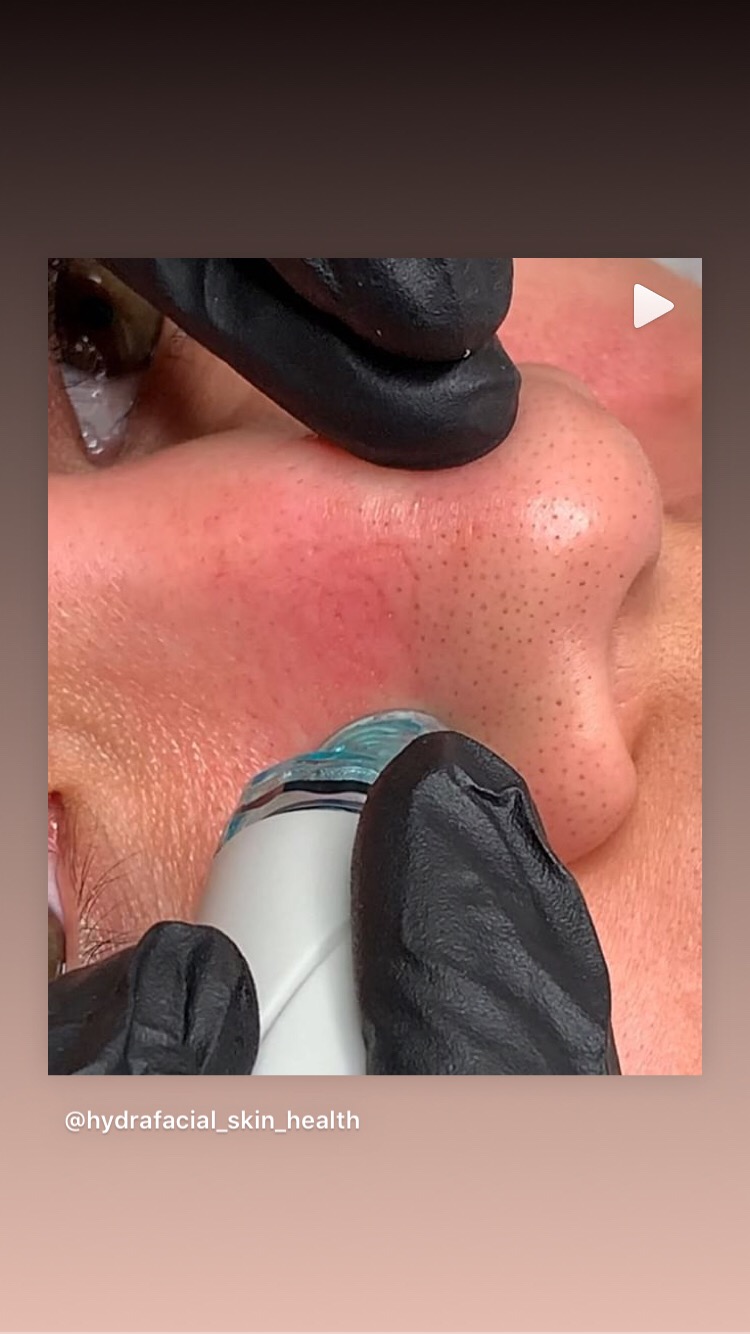 Are You Looking for a Skin Care Clinic You Can Trust?
Skincare services at Simply Skin Esthetics in downtown Walnut Creek, California are amazing experiences that keep our clients coming back time after time. Why? Because we care and more importantly we provide skincare treatments that are safe and long-lasting. We care, and it shows in our repeat clientele.  We feature HydraFacial, Ultrasound Facial, Signature Facial, Men's Facial, Express Facial, Treatments/Peels, Teen Facial, and Back Facials! Interested in learning more or scheduling your first session? Contact us now to make your appointment!