What Is Generally Included In A Back Facial?
A back facial is made up of seven steps that work together to assist you receive the best results possible.
The Cleanse
The facial begins with the application of a face wash to prepare the skin.
The Microdermabrasion
Using a diamond-tipped wand, microdermabrasion provides a physical exfoliation to remove dead skin cells. For a person's skin type and different parts of the face, the pressure can be adjusted.
Deep exfoliation, fine lines, sun damage, hyperpigmentation, and acne scars are all benefits of this product. It also helps stimulate collagen development by increasing blood flow near the skin's surface. This, in turn, enhances the flexibility of your skin, making you appear younger.
The Customized Mask
Each facial includes a customized mask tailored to your specific skin needs. The ingredients in the mask you choose will address any issues unique to your skin (things like hydrating, calming, acne, etc.).
For example, the masks contain salicylic acid to help with acne, shea butter for hydration, and grape seed oil for its antioxidant properties.
The Medical-Grade Oxygen Infusion
A medical-grade oxygen infusion is used at the end of the facial to reduce inflammation, kill bacteria, and stimulate collagen production. It's combined with a serum that contains green tea (for antioxidant protection), hyaluronic acid (for hydration), aloe (for soothing), and vitamin C (to help reduce inflammation caused by free radicals). In other words, both will be extremely beneficial to your skin.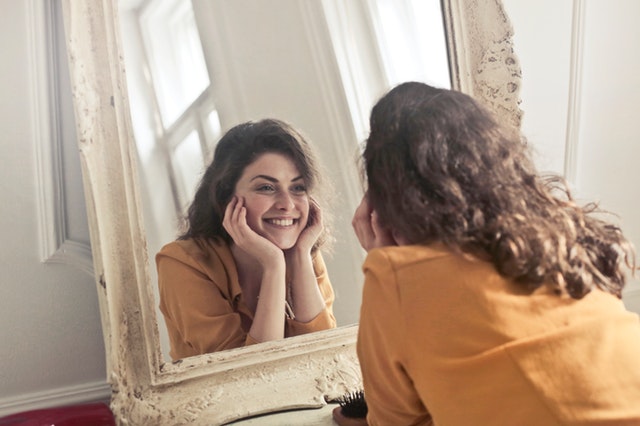 The High-Frequency Treatment
A high frequency treatment follows the customized mask. Because the high frequency treatment reduces inflammation and kills bacteria, it is used to calm the skin after extraction. It ensures that the extracted areas have been properly prepared to heal.
The Extractions
After the skin had been properly exfoliated and all dead skin had been removed, extractions were performed to clean my pores and eliminate the keratin build-up. Extractions are necessary because they aid in the healing of the skin. These two face features are the most important in giving your back that healthy shine. All of the components of a back facial, like those of a conventional facial, are designed to make your back look and feel amazing. It's an area that's frequently overlooked and could always use some more attention.
Are You Looking for Skin Care Help From a Clinic You Can Trust?
Skin care services at Simply Skin Esthetics in downtown Walnut Creek, California are amazing experiences which keep our clients coming back for time after time. Why? Because we care and more importantly we provide skin care treatments that are safe and long-lasting. We care, and it shows in our repeat clientele.  We feature HydraFacial, Ultrasound Facial, Signature Facial, Mens Facial, Express Facial, Treatments/Peels, Teen Facial and Back Facials! Interested in learning more or scheduling your first session? Contact us now to make your appointment!