How Often Do Estheticians Say You Should Get A Back Facial?
How Often Do Estheticians Say You Should Get A Back Facial?
The frequency with which you should receive a facial is determined by various factors, including your skin type, condition, skin care goals, budget, age, and location. Booking a professional facial once a month is ideal if you want to take good care of your skin. What is the reason for this? The skin is a living organ, and cells travel up from the dermis to the epidermis, where they flatten out, die, and slough off, taking roughly 30 days. Skin requires a boost every 30 days in order to appear its best.
A professional facial promotes the exfoliation process, resulting in skin that is more toned and youthful in appearance. Working with a skin care specialist can also help you establish a regular skin care routine in which you employ higher-quality products containing peptides to help your skin appear its best. Drugstore skin care products are frequently a mixture of chemicals that don't actually nurture your skin.
Factors That Affect How Often You Should Get a Facial
Skin Type
There are a variety of skin kinds, including normal, dry, and oily. If you have oily, acne-prone skin that is prone to breakouts, blackheads, and clogged pores, you should get a facial at least once a month, if not more frequently, until your skin is clean and calmed down. As your skin improves, you might try to extend it until you're on a routine that keeps your skin clean and clear. A facial once a month is sufficient if you have normal, mixed, or dry skin. To avoid inflaming their skin, people with sensitive skin should go less frequently—every two months, for example.
Skin Condition
The esthetician will tell you whether you have any skin problems, such as dryness, dehydration, redness, blackheads, dull skin, and so on. If you have acne, blackheads, or whiteheads that need to be removed, you may need to visit more frequently. If you have skin that would benefit from a series of treatments such as peels or light therapy, you can visit more frequently. Your esthetician will recommend a schedule for you.
Location
Pollution in urban areas is higher, causing your skin to get dirtier. Your once-a-month plan may require some rigidity.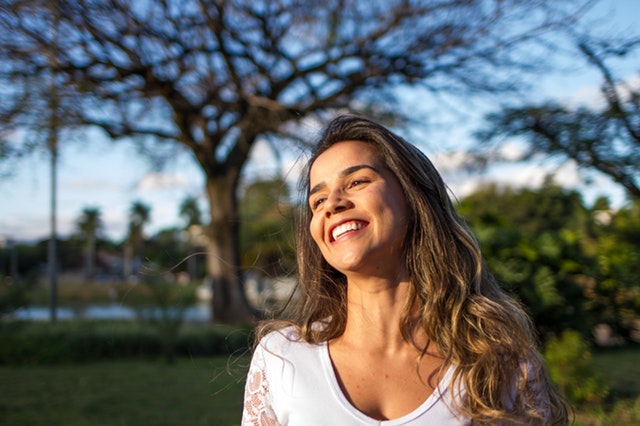 Skin Care Goals
Find a skilled esthetician early in life for the healthiest skin, and stick to a proper skin care routine. She will recommend items that are appropriate for you and will adjust them as your skin changes. Extrinsic factors (particularly the sun) cause a lot of damage that can be avoided with the use of a decent sunscreen.
Age
Because their skin naturally creates new cell development faster, younger persons with acne and outbreaks can receive facials less regularly. When you're young, the most important thing is to follow a decent skin-care routine, avoid blackheads, and have a plan in place to deal with outbreaks. Your skin care routine will need to be tweaked as you get older to assist boost collagen formation. Treatments like peels, light therapy, and microdermabrasion, which remove dead skin and stimulate the creation of new skin cells, improve your skin as well.
Budget
Work with your esthetician to set a budget, prioritize your purchases (excellent products are essential), and establish a routine. If you can't afford to go every month, try to have a facial at least four times a year as the seasons change.
Are You Looking for Skin Care Help From a Clinic You Can Trust?
Skin care services at Simply Skin Esthetics in downtown Walnut Creek, California are amazing experiences which keep our clients coming back for time after time. Why? Because we care and more importantly we provide skin care treatments that are safe and long-lasting. We care, and it shows in our repeat clientele.  We feature HydraFacial, Ultrasound Facial, Signature Facial, Mens Facial, Express Facial, Treatments/Peels, Teen Facial and Back Facials! Interested in learning more or scheduling your first session? Contact us now to make your appointment!