What Are The Top 10 Black-owned Skincare Brands?
Black beauty is to be honored and celebrated 24/7, but with everything going on in the world, it 's particularly important to show your support right now. An easy — but extremely valuable — way to demonstrate that support? Purchase of Black-owned skincare products. And let me tell you, there are so many great things to spend your money on — from all-natural body care to celebrity-loved retinol serums — that choices are truly infinite.
Here are some of the Black-owned Skincare Brands available for grabs:
Ayele & Co.
Licensed aesthetician and makeup artist Danielle Bahi started Ayele & Co., formerly known as Bahi Cosmetics, from her college dorm room at the tender age of 21. While the Ivory Coast native created the brand to provide inexpensive, plant-based skincare for all, it is particularly popular with acne-prone individuals for its cult favorite Sunflower Sweets Serum. Before and After speak for themselves.
Folie Apothecary
Dreamed up by Nikisha Riley, one of my favorite women to follow Instagram, Folie Apothecary is a 100 % natural skincare line made of the most thoughtful ingredients. Riley is a fitness and wellness guru who keeps her social media followers up to date on the very best things we can do for our mind, body , and soul. Her homemade, small batch serums and hair oils are so beautiful that they can be doubled as decoration.
Temple Zen
Temple Zen doesn't just have your skin in mind — the brand aims to cure, repair, and rejuvenate you. These products are holistic in every sense of the word and were developed by professional dancer Jashiro Dean, who wanted a product that would serve his skin needs and relax his nervous system. So he produced it himself, combining remedies of aloe vera, shea butter, essential oils, and more, which gradually became Temple Zen.
Nyakio
Nyakio Kamoche Grieco started her own skincare line, Nyakio, in response to a shortage of beauty products using ingredients from her homeland of Kenya, such as Mafura oil. Her line is also full of ingredients from all over the world, such as Maracuja oil and Yangu, which are used to moisturize dry skin.
Kaike
Kaike is a fun line of back-owned skincare items missing from the natural beauty industry. These vegan products are handmade in small quantities by the founder of Chicago, Keli Smith. The company provides everything from an oil-based cleanser that leaves a silk-smooth veil on your skin to the hero product of the company, Frosting. Frosting is a multipurpose commodity with a subtle and tasty scent of cake worth calling out. Better still, it works to penetrate and deeply moisturize skin , hair, and lips.
Pholk Beauty
Founder Niambi Cacchioli created Pholk with the goal of transforming the beauty practices of the African Diaspora into a plant-based skincare brand that celebrates women of color.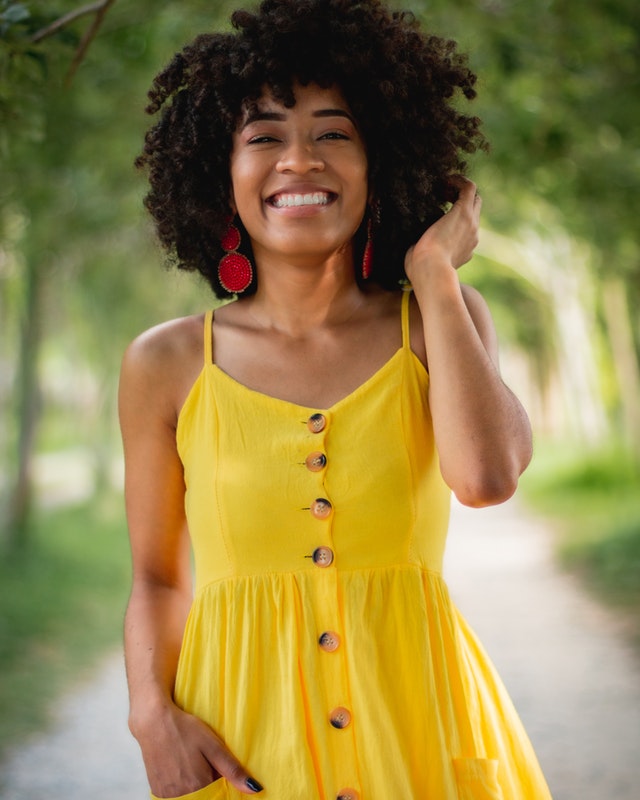 SkinBUTTR
Handmade by Tatiana Price, the skin BUTTR  is carefully designed to hold your glow at an all-time high with raw, moisturizing items such as whipped shea body butter and exfoliating scrubs. It's important to know that the ingredients you place on your body are of the highest quality. Don't worry, these homemade batches are. Products come in scents like strawberry coconut and roses that work to fade scars, cellulite, and stretch marks.
BLK+GRN
Blk + Grn is a mecca for black items for skin , body, makeup and hair. This one-stop shop only houses clean, toxic-free beauty items to ensure that any product hits your body is the best of the best — like Marla Rene's Micellar Cleansing Water. Doubling as a make-up remover and cleanser, it is formulated with cucumber, vitamin B5 and calendula to restore hydration to dry, damaged skin.
Jade & Fox Co.
Jade & Fox Co. believes in the strength of Mother Earth and all the beauty that grows within her. The company is therefore making simple products formulated with honey from Georgian bees. Its collection has since extended (and changed its name — previously known as BeeLux) and now contains moisturizers, oils and fragrances infused with mango butter, rose petals and coconut.
Oye Shea Butter
The amazing story behind Oye Shea Butter is justification enough to press "add to cart." When she was younger, creator Tolu Oye 's mother would fly to remote parts of Nigeria to gather nuts from shea trees. Then she would use pure shea to nourish the skin of Oye, who suffered from eczema and burns. She also discovered the magical hair-enhancing properties of natural shea. These experiences inspired the birth of the brand to offer the masses the same soothing and restorative hair , skin and body benefits of raw and organic shea butter.
Are You Looking for Skin Care Help From a Clinic You Can Trust?
Skin care services at Simply Skin Esthetics in downtown Walnut Creek, California are amazing experiences which keep our clients coming back for time after time. Why? Because we care and more importantly we provide skin care treatments that are safe and long-lasting. We care, and it shows in our repeat clientele.  We feature HydraFacial, Ultrasound Facial, Signature Facial, Mens Facial, Express Facial, Treatments/Peels, Teen Facial and Back Facials! Interested in learning more or scheduling your first session? Contact us now to make your appointment!