How Do I Make Waxing Less Painful?
19 Incredible Tricks To Make Waxing Less Painful
Start small. Like really, really small.
Although it may take longer, focusing on smaller sections will be less painful as you're taking out less hair each time.
Take a yoga class before getting a Brazilian.
Taking a yoga class helps you to become more flexible. Therefore, when you are flexible you can be a great help to your waxer. She'll do her job quickly, giving you a lesser time to feel any kind of pain. 
Before waxing your own eyebrows, mark the section with white eyeliner.
Doing your own eyebrows is a skill for most people. Here's a great tip: Get your favorite eyeliner and mark the places where the wax is to be added, so you have a guide or pattern. Clean off any excess wax with baby oil once you are done.
Let the wax cool way down before doing anything to your bikini zone.
Do not apply hot wax on your skin. Let it cool down a bit first. 
The numbing cream that works for you.
Bring a numbing cream that works for you, it helps in reducing pain as it numbs or you can say anesthetize the skin.
About 30 minutes prior to a wax, take an over-the-counter pain reliever.
You can purchase an over-the-counter pain reliever like the following: Advil, ibuprofen or aspirin. It can be taken about 30 minutes prior to waxing to help minimize the pain.
While you're waxing at home, have something to distract you.
Chit-chat with a friend, listening to your favorite band or watching your most awaited TV series might distract you to feel any kind of pain from waxing. 
Beforehand, use an exfoliating scrub on the areas you'll be waxing. 
Exfoliating first will get rid of the dead skin layer which is potentially trapping hair. You will allow the hair to come to the surface so that on the first try, the hair can be properly pulled from the root.
Let your hair grow to one-quarter of an inch before waxing, and don't be afraid to ask for a trim if necessary.
If your esthetician doesn't mention a trim, don't be afraid to ask.
Put a lightweight, soothing lotion in your fridge the night before your wax.
Your armpits will be so grateful!
Ask your esthetician for a cold compress if your skin is extra sensitive.
Cold compress can help in numbing your skin.
Once you decide to jump on the waxing train, you should stop shaving.
Try not to shave body hair, it disturbs the hair growth and makes waxing painful.
Steer clear of any topical treatment with fragrance or alcohol for at least 24 hours post-wax.
Don't put anything on the waxed part of your skin and let it rest for 24 hours. 
During an eyebrow wax at the salon, you shouldn't be sitting completely upright.
Doing this as instructed would help the waxer do her job properly and as quickly as possible.
If you feel awkward or uncomfortable making conversation with your esthetician, grab a magazine.
If you feel uncomfortable talking to your esthetician during the waxing process, you can just grab a magazine or get your phone to distract you instead. They'll understand.
Have realistic expectations about the at-home products you buy from the drugstore.
Unless you go to a waxing salon, you probably won't get a great whole leg or Brazilian wax when you decided to do a DIY instead. At-home facial stripes, however, can be great for small areas such as the lip and chin.
After your wax, avoid tight clothing, scented lotion, and direct sun exposure for about 24 hours.
Give your skin especially the waxed area, time to breathe!
During your at-home wax, use one hand to hold skin taut and the other hand to pull the wax strip…especially if you're doing a Brazilian.
The same applies to any other place where you wax on your own. Use both hands to work together, and you'll get much better results (less painful!).
Never get waxed right before or during your period.
Avoid waxing five days before your period until the end, because your hormones might make you more sensitive during those times.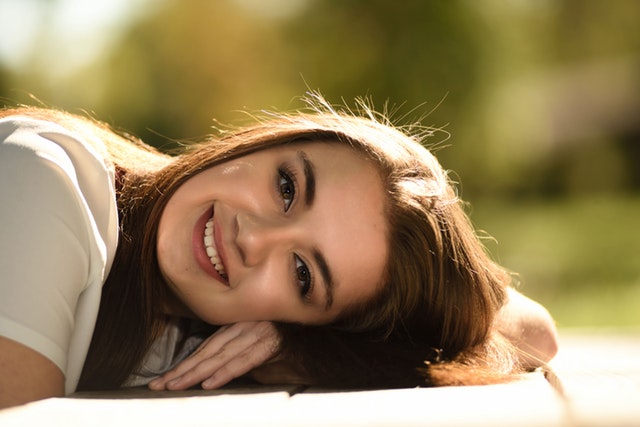 Are You Looking for a Waxing Service You Can Trust?
No other waxing service is like ours at Simply Skin Esthetics in downtown Walnut Creek, California. Why? We use a combination of techniques, materials and experience – all designed to give even the most sensitive skin types superior, lasting results, in the most professional and hygienic manner. Choosing an esthetician who can serve your waxing needs in a compassionate, kind and professional manner can be tough – we know! That's why our service is far superior to any you will find in the San Francisco East Bay Area.  We care, and it shows in our repeat clientele. Interested in learning more or scheduling your first session? Contact us now to make your appointment!