Waxing is the hair removal process from the root by using a coating of a sticky substance, such as wax, to adhere to body hair, and then remove this coating and take the hair out of the follicle. New hair will not grow back for four to six weeks in the previously waxed region, although some people will start seeing regrowth in just a week because some of their hair is on a different human hair growth cycle. It can wax nearly any area of the body, including eyebrows, face, pubic hair (called bikini waxing), legs, arms, back, abdomen, knuckles, and feet. There are many types of waxing which can be used to remove unwanted hair.
Types:
Through spreading a wax thinly over the skin, strip waxing (soft wax) is achieved. A cloth or strip of paper is applied and tightly pressed, adhering the strip to the wax and the wax to the skin. The strip is then torn rapidly against the hair growth path, as parallel as possible to the skin in order to prevent skin trauma. This will remove the hair along with the wax. There are different forms of strip waxing or soft waxing: heated, cold or pre-made strips. Unlike cold waxing, hot wax is quickly disseminated across the skin. Cold waxing is smoother, making it harder to spread evenly over the skin. Pre-made strips come with the wax on them and come in various sizes for different uses of the region.
Stripless wax (as opposed to strip wax), also called hard wax, is spread somewhat thickly and with no strips of cloth or paper. The wax then hardens when it cools, allowing a therapist to easily remove without the help of cloths or strips. This method of waxing is very useful for people with sensitive skin. Stripless wax doesn't adhere to the skin just as much as strip wax does, making it a good option for sensitive skin because finer hairs are easier to remove because the hard wax encapsulates the hair as it hardens. The stripless form of waxing can be less painful, too.
Waxing, over other types of hair removal, has many advantages. The removal of large amounts of hair at one time is an effective method. It is a long-lasting process, as hair will not grow back in waxed areas for two to eight weeks. If hair is rasped or replaced by depilatory cream, the hair is extracted on the surface instead of the root of the scalp. The hair will reappear back to the surface within a few days. With these techniques, hair tends to grow back in a stubble that is raw. Areas that are waxed repeatedly over long periods of time often exhibit thinner regrowth.
Waxing also has many drawbacks. Waxing can be painful at separating the strip from the skin. Although the pain doesn't last long, it can be severe particularly in sensitive areas. The downside to waxing is the expense: waxing is usually done by a licensed esthetician and, depending on the area waxed and the number of sessions needed, the cost may be high in some cases. There are do-it-yourself waxing tools, but in some areas of the body, they may be hard to use on oneself.
Another drawback of waxing is that some people experience ingrown hairs, red bumps, and minor bleeding. This is more likely to occur when waxing areas with thick hair, particularly when the follicles are strongest the first few times.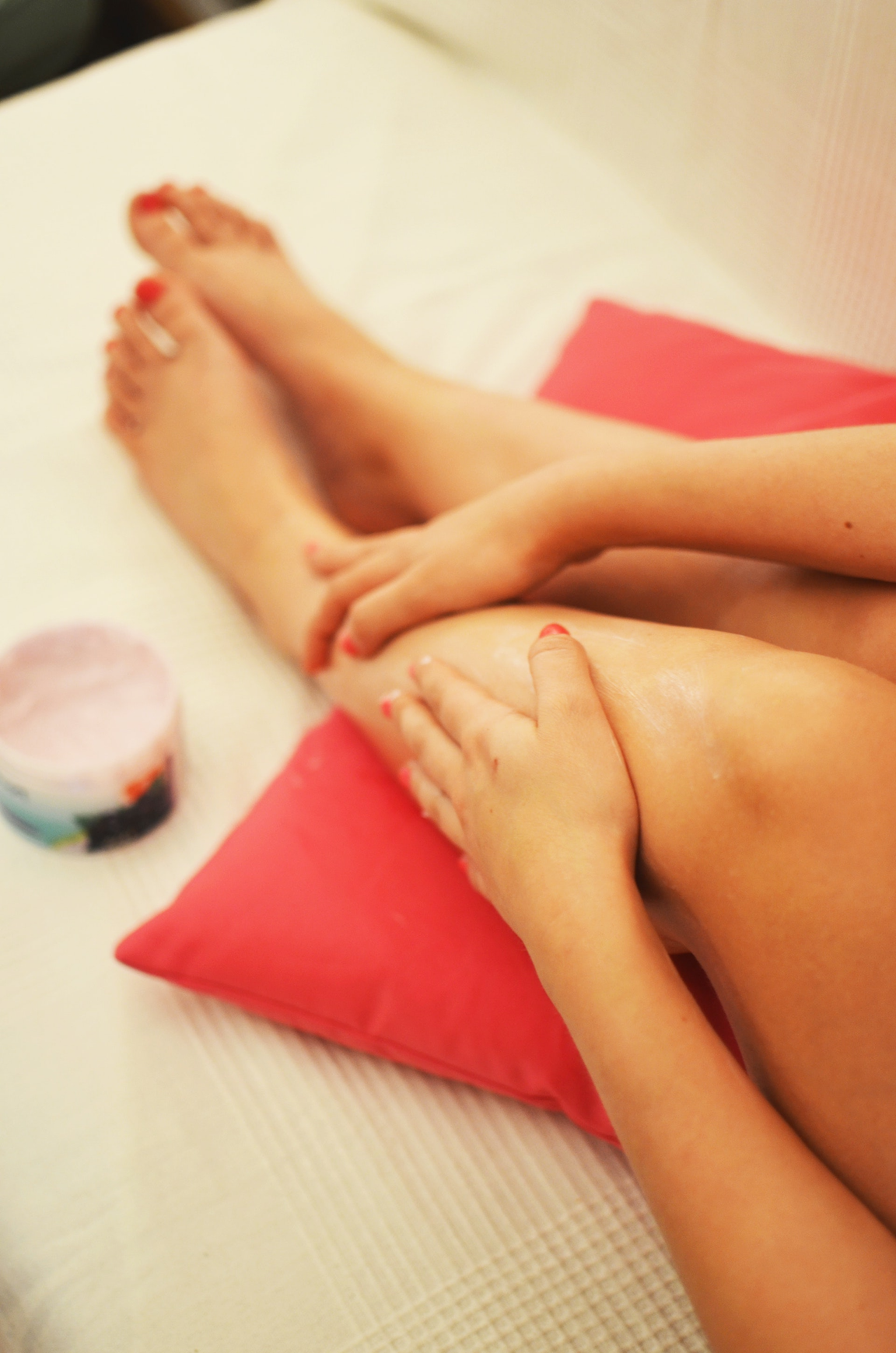 Are You Looking for a Waxing Service You Can Trust?
No other waxing service is like ours at Simply Skin Esthetics in downtown Walnut Creek, California. Why? We use a combination of techniques, materials and experience – all designed to give even the most sensitive skin types superior, lasting results, in the most professional and hygienic manner. Choosing an esthetician who can serve your waxing needs in a compassionate, kind and professional manner can be tough – we know! That's why our service is far superior to any you will find in the San Francisco East Bay Area.  We care, and it shows in our repeat clientele. Interested in learning more or scheduling your first session? Contact us now to make your appointment!