If you're thinking about getting a hydrafacial, it's important to take the time and do some research before going in. Learning more about this procedure will help you feel better prepared and confident that you're making the right decision for your skincare needs. In this article, we'll discuss 5 things that every person considering a hydrafacial should know before they go in for your treatment.
What Should You Do Before Getting A Hydrafacial?
    A hydrafacial is an anti-aging treatment that tackles facial concerns like acne, hyperpigmentation, and fine lines. It's a deep cleansing facial with added benefits of exfoliation, extraction, hydration, and antioxidants for skin rejuvenation. There are several steps involved in the process to get the best results possible while avoiding discomfort during the procedure. Here are five things you should do before getting a hydrafacial:
1.  Stop using any products containing Isotretinoin.
    Isotretinoin, more commonly known as Accutane, is a powerful acne medication that can cause serious side effects when used in conjunction with other treatments. If you're currently taking isotretinoin or have taken it within the past six months, be sure to tell your esthetician before your hydrafacial treatment. Products containing isotretinoin should also be avoided for two weeks before and after your hydrafacial treatment.  If you're not sure whether a product contains isotretinoin, check the ingredient list or consult with your dermatologist.
2.  Avoid receiving any laser treatments.
    If you're planning on getting a hydrafacial treatment, it's best to avoid having laser treatments at the same time. Laser resurfacing is likely going to make your skin more sensitive during and after your hydrafacial procedure. Depending upon how much laser work has been done recently, this could cause extra discomfort for you. Be sure to discuss any recent laser procedures with your esthetician before coming in for a facial treatment that involves extractions or peeling of the top layer of skin.
3. Excessive sun exposure should be avoided.
    If you're going to get a hydrafacial treatment, it's best if you avoid having excessive sun exposure before and after. Although your skin may not be exposed during the actual procedure, there are parts of your face that might become red or slightly burned from the light used in the process. Avoiding too much sun exposure beforehand can help prevent this reaction as well as any hyperpigmentation afterward. Sunburns should also be avoided for at least two weeks before getting a facial because they make extractions more uncomfortable and increase the risk of scarring. If possible, try staying out of direct sunlight until two days after your hydrafacial treatment has been completed so that any post-inflammatory pigment changes will have already occurred by the time you go out in the sun.
4. You should also avoid any form of exfoliating treatment.
    If you're getting a hydrafacial treatment, it's best to avoid other exfoliating treatments at the same time. This includes microdermabrasion or chemical peels because your skin will be more sensitive than usual and these types of facial treatments may prolong any redness that occurs after receiving the hydrafacial procedure. Depending upon how recently you've had an exfoliating treatment done, this could cause some discomfort during extractions so plan accordingly by scheduling your spa session before or after another existing appointment instead of trying to fit both into one day.
5. Bring any medications you take daily to your scheduled session.
    If you're taking any medications daily, be sure to bring them with you to your hydrafacial appointment. This includes both prescription and over-the-counter drugs. Your esthetician will need to know about all of the medications you're taking to provide the best possible treatment for your skin type. Some medications can cause adverse reactions when used in conjunction with other treatments so your esthetician must be aware of everything you're taking.
    If you're looking for a routine that will help your skin look its best, the hydrafacial may be just what you need. But before scheduling one of these treatments, make sure to follow these 5 things beforehand. Remember, this is an intensive treatment so it's important to take care of yourself by following all five guidelines listed above. That way, when it comes time for your session we can focus on making your skin glow from within.  If you have any questions or would like more information on this topic, please feel free to give us a call and book a consultation. As always, we are happy to answer your questions and provide further insight into the process.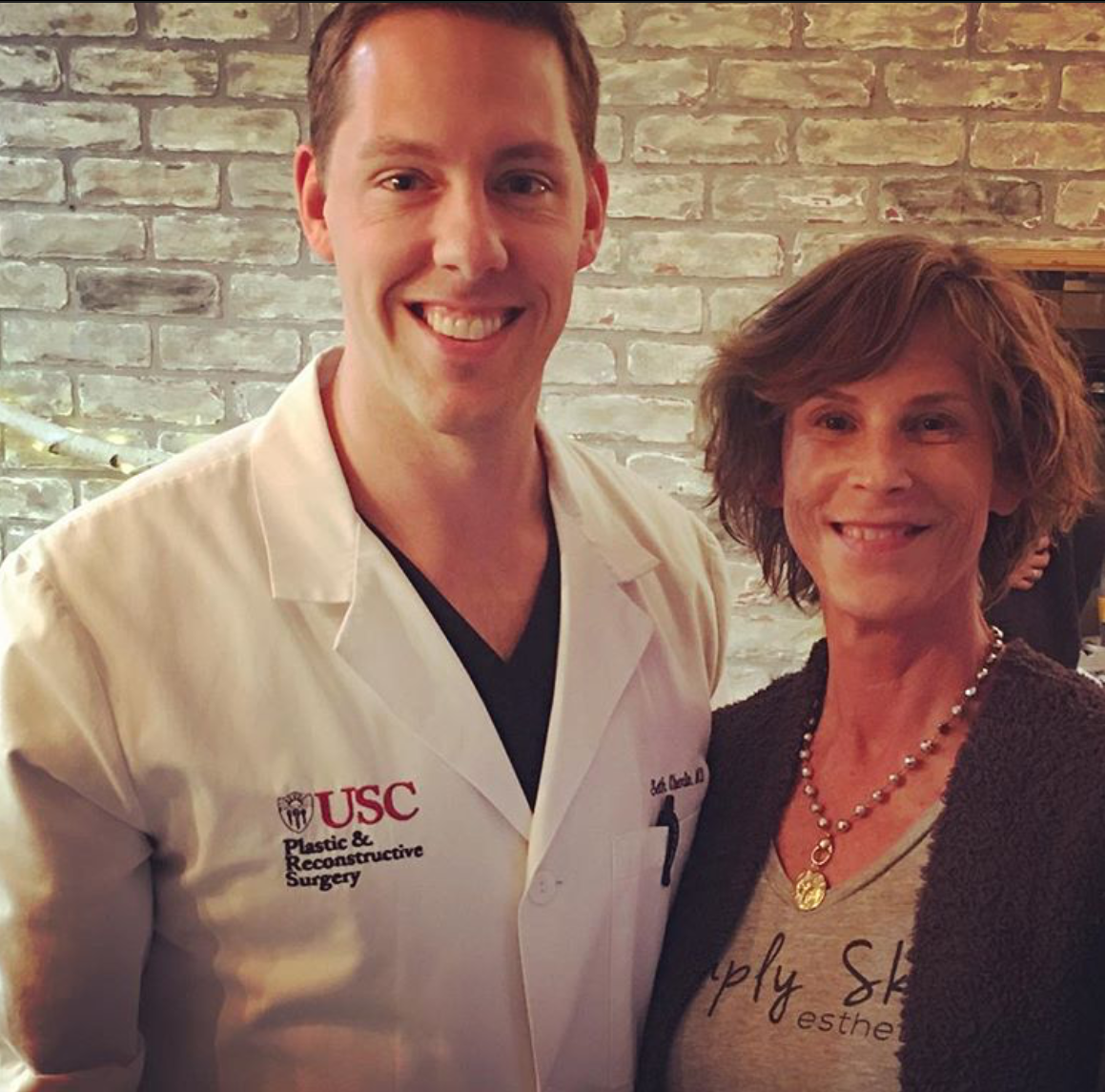 Are You Looking for a Skin Care Clinic You Can Trust?
Skincare services at Simply Skin Esthetics in downtown Walnut Creek, California are amazing experiences that keep our clients coming back time after time. Why? Because we care and more importantly we provide skincare treatments that are safe and long-lasting. We care, and it shows in our repeat clientele.  We feature HydraFacial, Ultrasound Facial, Signature Facial, Men's Facial, Express Facial, Treatments/Peels, Teen Facial, and Back Facials! Interested in learning more or scheduling your first session? Contact us now to make your appointment!