You might be wondering if it's necessary to use different products in the morning and evening. The answer is not necessarily, but there are some things you should know about how your skin changes throughout the day. As the day progresses, our skin's needs change. Some of us may need more moisture in the morning than at night, but it is important to know what your specific needs are so that you can take care of them accordingly.
Why The Need For Different Products For Morning And Evening?
While many skincare products may be used both morning and night, they are most effective when utilized at one of these times. Your skin, believe it or not, has various requirements at different times of the day. Some of these requirements are dictated by your skin's circadian cycle, while others are impacted by outside influences.
The Purpose Of Your Morning Skincare Product
It's all about protection in the morning. Before you apply any make-up, it needs preparation and hydration for various reasons. You're likely to be exposed to harsh UV rays, pollution, and other environmental variables that might induce oxidative stress after you leave the house and that can damage its resilience during the day when you're more exposed to these things than at night after an evening spent regenerating with your cells repairing themselves through sleep!
Oxidative stress causes the skin to feel thinner, weaker, and less healthy all over because free radicals damage chemical components in the skin.
Morning Skincare Products Necessary In The Morning
SPF
You need a high SPF every day to prevent aging on your skin! Sun exposure is responsible for 90% of the symptoms and wrinkles. Make sure you have an effective lotion or moisturizer with an SPF of at least 30.
Vitamin C Serum
Your SPF will be more effective if you take a high-quality vitamin C supplement. Look for the right product, with an appropriate concentration in order for it to work well on your skin!
The Purpose Of Your Evening Skincare Product
Whether you wear makeup or not, make sure to clean your face before going to bed. Your evening cleanse will aid in the removal of any dirt from pores and filth that accumulated during daytime activities.
During sleep, your skin repairs itself as your skin cells regenerate and replace the old with new. Your skin's natural barrier is also somewhat more permeable than it was previously, allowing skincare products to sink deeper into your epidermis. That is why you should apply your most effective skincare treatments at night when they have the greatest chance of working.
Skincare Products That Are Most Effective At Nighttime
Exfoliants With Hydroxy Acids And Retinol
These chemicals renew the skin, removing dead skin cells, but they also photosensitize it, making it more vulnerable to sun damage. Exfoliants and anti-aging treatments should not be used if you are not using sunscreen on a daily basis. Because you won't be exposed to the sun while your skin heals, using exfoliants containing these components at night will be much more effective.
Thicker Creams And Oils
If you have dry skin, your nighttime routine is an excellent time to apply heavier creams or oils. These items are difficult to conceal beneath makeup and may be too heavy for daytime use. As the last step before bedtime, use a thick restorative night cream with lots of nourishing ingredients designed just for those suffering from sensitive complexions!
During the day, your skincare routine should involve light products that are meant to protect and defend. The morning is when our skin's role is mainly offensive. But at night, it quietly goes to work repairing itself and preparing for the next day. To support it in both functions, you need to make sure your morning skincare routines are a little bit different than those used during nighttime hours.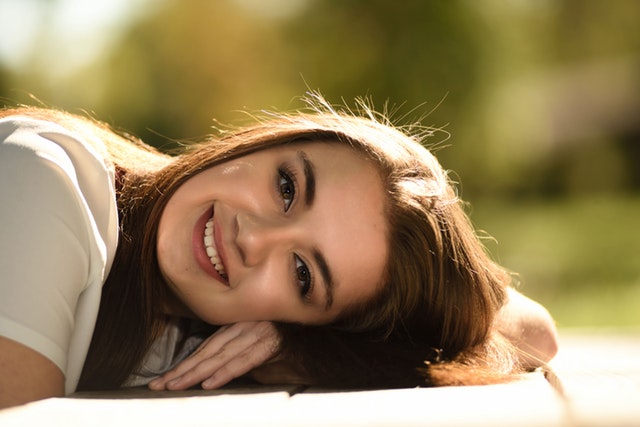 Are You Looking for a Skin Care Clinic You Can Trust?
Skincare services at Simply Skin Esthetics in downtown Walnut Creek, California are amazing experiences that keep our clients coming back time after time. Why? Because we care and more importantly we provide skincare treatments that are safe and long-lasting. We care, and it shows in our repeat clientele.  We feature HydraFacial, Ultrasound Facial, Signature Facial, Men's Facial, Express Facial, Treatments/Peels, Teen Facial, and Back Facials! Interested in learning more or scheduling your first session? Contact us now to make your appointment!