No matter the gender, age, or skin type, everyone should have a daily routine. We all want to feel confident and beautiful. The first step is taking care of your skin by using the right products for your skin type. There are many products on the market that can be used for different purposes and every person will need to find what works best for them. However, there are some things most people will need no matter what kind of skin they have. These items may not always be necessary but can help you take care of your skin even more!
This article will explore what products everyone should have in their skincare routine, as well as how often they should be used.  If you're looking for a way to take care of your skin on a budget, this is the article for you!
The products that make up your routine will depend on what your skin needs at any given time, but there are a few products that should be staples no matter what. These are cleansers, exfoliants, moisturizers, toners, and sunscreens. 
Cleansers
The first step in any effective skincare program is cleansing. Gentle face cleansers are the way to go, especially if you want to apply more active chemicals later. Too many individuals cleanse too much, too frequently, or with a strong cleanser, causing their skin barrier to be broken down.
To remove dirt, makeup, excess oil, dead skin cells, and environmental pollutants that naturally accumulate on your face during the day, you'll need a cleanser. Some of the most popular cleansers are:
Cetaphil Daily Facial Cleanser

La Roche-Posay Toleriane Hydrating Gentle Face Cleanser

Aveeno Positively Radiant

SkinCeuticals Soothing Cleanser Foam

YourGoodSkin Refreshing Face Wash
Exfoliants
An exfoliant is a product that removes the top layer of your skin to enhance the texture. It appears to be more serious than it really is. However, removing a layer of dead skin not only exposes younger, more beautiful skin but also improves the absorption of your other skincare products. It will also make it easier to apply your makeup evenly and smoothly. Exfoliating should not be done every day, but rather once or twice a week.
Physical and chemical exfoliants are the two most common forms of exfoliants. Physical exfoliants employ particles or granules, as well as equipment like cleaning brushes, to remove dead skin cells. Face scrubs are ideal for oily and dry skin types since they buff away dry areas and modify skin texture drastically.
Those with acne-prone skin should use chemical picks. Chemical exfoliants break the connections between dead skin cells, allowing them to be removed, and use chemicals like salicylic acid and retinoids to do so. A chemical exfoliator unclogs the pore by going deep into it. Popular chemical exfoliants in the market today are:
The Body Shop Seaweed Pore Cleansing Facial Exfoliator

Zo Skin Health Exfoliating Polish

Origins Ginzing Refreshing Scrub Cleanser

Neutrogena Bright Boost

Clean & Clear Blackhead Eraser Facial Scrub
Toners
Toners are water-based products used to moisturize the face after cleaning and have a variety of effects on the skin depending on the chemicals they contain.
After washing, apply a toner before applying any serums or moisturizers. It also helps to remove the second layer of skin that the exfoliator was unable to remove. Toner is sometimes dismissed as unneeded, yet it is an essential element in a complete skincare regimen. It not only removes any last traces of oil or makeup from your face, but it also prepares your cleaned skin for whatever treatments you plan to use next. Toners that get good reviews in the beauty magazines include:
Fresh, Rose & Hyaluronic Acid Deep Hydration Toner

The Ordinary Glycolic Acid 7% Toning Solution

Neutrogena Alcohol-Free Toner

Innisfree Balancing Toner with Green Tea

Laneige Cream Skin Toner & Moisturizer
Moisturizers
Moisturizer hydrates your skin while also assisting in the strengthening of your skin barrier leaving it smooth and silky. This is important because dryness can lead to all sorts of problems including wrinkles!
Choose a milder moisturizer for daytime usage that will absorb rapidly and won't create pilling under makeup. Try a thicker product, such as a cream, if your skin is drier. Here are some of the best moisturizers in the market today:
Olay Regenerist Micro-Sculpting Cream

L'Oreal Paris Skin Expert Revitalift Bright Reveal Brightening Day Moisturizer SPF 30

Neutrogena Hydro Boost Water Gel

Clinique Dramatically Different Moisturizing Lotion+

No7 HydraLuminous Water Surge Gel Cream
Sunscreens
Sunscreen is a great way to protect your skin from the sun's damaging UV rays and wearing it every day can help prevent premature aging. It will also give you healthier-looking eyes by helping reduce wrinkles around them as well! You might want to check out these popular sunscreens:
Tizo 2 Mineral Sunscreen SPF 40

Neutrogena SheerZinc Dry-Touch Sunscreen Lotion

Raw Elements Face + Body SPF 30

Josie Maran Argan Daily Moisturizer SPF 47

Black Girl Sunscreen
With so many products out there, it can be hard to know what are the best ones for your skincare routine. We'll help you figure that out by asking a few questions and recommending some of our favorites! Call us today if you want to take charge of your beauty regimen with minimal effort.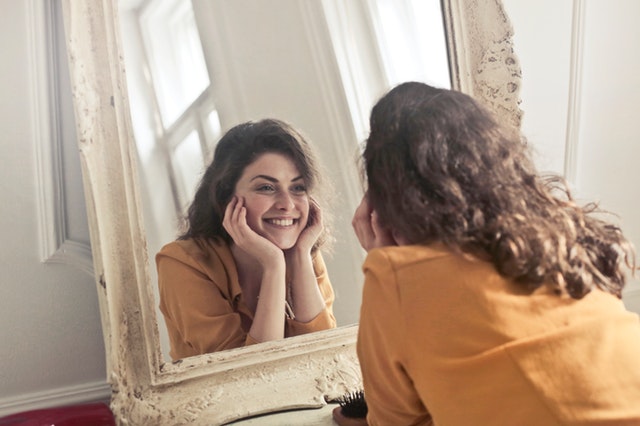 Are You Looking for a Skin Care Clinic You Can Trust?
Skincare services at Simply Skin Esthetics in downtown Walnut Creek, California are amazing experiences that keep our clients coming back time after time. Why? Because we care and more importantly we provide skincare treatments that are safe and long-lasting. We care, and it shows in our repeat clientele.  We feature HydraFacial, Ultrasound Facial, Signature Facial, Men's Facial, Express Facial, Treatments/Peels, Teen Facial, and Back Facials! Interested in learning more or scheduling your first session? Contact us now to make your appointment!