What Is The Ordinary Skincare Guide?
The Ordinary is one of the hottest skincare companies in the world at the moment, and if you're excited to jump on the hype but a little scared by their complicated product names, you've come to the right spot.
Ditching all types of conventional marketing, their skincare goods have as many scientific names as possible, so it can be daunting to even know where to start. Luckily, we've broken down their whole product line to make it easy for you to create a routine for you, no matter what your skincare issues are.
The Ordinary has a wide variety of anti-aging products, and they suggest it's never too early to proceed with an anti-aging skincare routine.
Dehydrated skin not only emphasizes the appearance of fine lines and wrinkles, it also accelerates the aging process, holding the skin youthful with Ordinary Hyaluronic Acid 2% + B5. There are many advantages to the use of hyaluronic acid, but it is best recognised for its water-retaining properties. Hyaluronic acid can keep your skin looking plump and solid, thus promoting the development of collagen.
Vitamin C is another essential ingredient when it comes to the production of collagen, so it should be integrated into your routine. The Ordinary has many rich vitamin-c drugs, but if you are only in the early stages of aging, we recommend that you use a lightweight formula such as the Ordinary Ascorbyl Glucoside Solution 12 per cent. This not only eliminates early signs of aging and keeps your skin hydrated, but also brightens your skin tone.
A mild exfoliator such as Ordinary Lactic Acid 5 per cent + HA 2 per cent can also reduce fine lines by promoting cell regeneration and hitting age spots. This serum also contains extra hyaluronic acid to be locked in any moisture lost during exfoliation.
Retinol is one of the best anti-aging ingredients out there, and the Ordinary has many retinol items to choose from! We recommend that you use retinol once a day, three days a week if you want to preserve a youthful complexion.
If you continue the aging process, you can expect to spend a small fortune on gold-plated anti-aging skincare products. Luckily, the Ordinary has a lot to say in terms of both successful and inexpensive skincare.
Peptide serum The Ordinary Buffet targets several indicators of ageing, such as wrinkles, irregular skin textures and dehydrated skin, for a more youthful complexion. It contains a specially formulated peptide, Matrixyl 3000, which stimulates the development of collagen and repairs the skin. This peptide can also be contained in Ordinary Matrixyl 10 per cent + HA, which requires high concentrations of peptide for optimum gain.
Alternatively, select the notorious anti-aging ingredient Retinol. The Ordinary Granactive Retinoid Emulsion 2 percent (formerly known as Advanced Retinoid 2 percent) contains a high concentration of both pure retinol and a fast-acting retinol derivative to minimize the appearance of fine lines, wrinkles, pigmentation and firm loose skin.
Vitamin C is essential to every anti-aging skincare regimen, no matter how far you're going in the process. Ordinary Ascorbyl Tetraisopalmitate 20 percent solution in Vitamin F is an oil-based solution that contains a healthy vitamin C derivative that brightens the skin and decreases the signs of aging. The oil-based formulation is ideal for those with dry, mature skin.
If you have no dry skin problems, select Ordinary Vitamin C Suspension 23 per cent + HA Spheres 2 per cent with high concentrations of pure vitamin C.
What is the Difference between The Ordinary's Vitamin C Products?
Ordinary products suitable for both dry and dehydrated skin, which can either rebalance oil levels or rehydrate the skin.
If your skin is naturally dry, your skin will fail to maintain moisture in your skin. Water-based products can be ineffective, so you want to stick to the oils to ensure that your skin is nourished. Ordinary 100 per cent Organic Cold Pressed Moroccan Argan Oil is ideal for your job as it contains a blend of moisture-rich fatty acids, vitamins and antioxidants that help to nourish and protect your skin.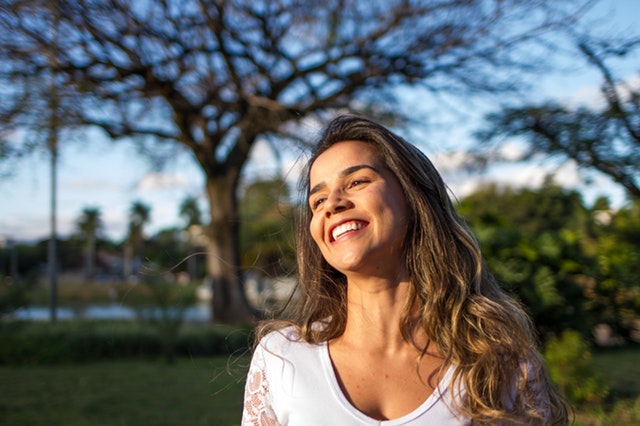 If your skin is dehydrated, this means that you don't have enough water in your skin that can cause premature aging. Your skin is therefore more susceptible to environmental elements such as UV rays and pollutants, so you want to rehydrate it for a healthy complexion. Hyaluronic acid has amazing water retention properties, so Ordinary Hyaluronic Acid 2 percent + B5 would be a worthy new step in your routine.
You may also want to try The Ordinary Natural Moisturizing Factors + HA which contains a powerful blend of amino acids, fatty acids, hyaluronic acid and other natural ingredients found in your skin to repair and rehydrate your complexion. This lightweight moisturiser offers immediate results without a greasy finish.
Best Exfoliation Products
There are many advantages of exfoliating the skin, including re-texturizing imperfect skin, counterbalancing pigmentation, and brightening dull-looking complexions. Exfoliation can also benefit bleach-prone skin and those with dry patches. However, manual exfoliation is a thing of the past for The Regular, as they sell a variety of chemical exfoliants instead, to do the job in a gentler way.
The Ordinary Glycolic Acid 7 percent Toning Solution is an alpha hydroxyl acid that exfoliates the skin for a brighter, cleaner look and feel. Glycolic acid is also known to help reduce the development of fine lines with daily usage. This toning solution includes additional plant extracts and aloe vera to minimize inflammation and redness caused by the use of acids.
If you want a milder AHA, think lactic acid. The Ordinary has two different powers, Ordinary Lactic Acid 5 per cent + HA 2 per cent and Ordinary Lactic Acid 10 per cent + HA, and both work to re-texturize the skin and reduce pigmentation. Weaker lactic acid is the ideal alternative for sensitive skin.
Alternatively, retinol is a perfect exfoliant because it produces dramatic results. Retinol is noted for its anti-aging effects as it decreases the appearance of fine lines and pigmentation spots, but is particularly strong for sensitive skin. If you are using retinol simply for exfoliation purposes, they suggest The Ordinary Retinol 1% in Squalane.
Are You Looking for Skin Care Help From a Clinic You Can Trust?
Skin care services at Simply Skin Esthetics in downtown Walnut Creek, California are amazing experiences which keep our clients coming back for time after time. Why? Because we care and more importantly we provide skin care treatments that are safe and long-lasting. We care, and it shows in our repeat clientele.  We feature HydraFacial, Ultrasound Facial, Signature Facial, Mens Facial, Express Facial, Treatments/Peels, Teen Facial and Back Facials! Interested in learning more or scheduling your first session? Contact us now to make your appointment!