The Best Advice You Can Hear About Skin Care Clinic
Are you looking for the best skin care clinic in town? If so, you're in luck! In this article, we will share some of the best advice that you can hear about skin care clinics. Keep reading to learn more!
Ideally situated in the heart of the city
One of the best things about a skin care clinic is that they're typically centrally located, making them easy to get to from anywhere in town. This means you can easily fit a treatment into your busy schedule without having to travel too far. And, since most clinics offer a variety of services, you can usually find everything you need all in one place.
Do your research first.
When it comes to finding the best skin care clinic, doing your research is key. The internet is a great place to start, as you can read reviews from other patients. Make sure to compare clinics before making a decision – not all of them offer the same services or treatments. Look for and read reviews from past clients. This will give you an idea of what to expect and if the clinic is the right fit for you.
Always consult with a professional.
Professionals have the knowledge and experience to help you choose the best treatment for your skin type and concerns. The staff at the clinic should be able to help you find the best treatment for your skin type and needs. They should also be able to recommend products that will help keep your skin looking its best.
Get your treatment from someone who knows what they are doing.
A licensed aesthetician has been trained to give facial massages, use and recommend the best skin care products, and provide other services that can help improve your complexion.
Offer many services and different types of products at affordable prices.
The cost can vary depending on the type of treatments you are seeking and how many times per week or month you want them done. The more options the clinic has, the more likely you are to find what you need.
Experience and a good reputation.
The more experienced the staff, the better your chances are of getting great results and having an amazing time while doing so. The more satisfied clients they have, the better chance you will have of feeling comfortable with them.
Uses only high-quality products.
The staff should be knowledgeable about the best products for your skin type. The clinic should also make sure that they are using safe and effective treatments to treat your condition.
Offers free consultations.
During these free consultations, you can meet with the staff and discuss your concerns and what you want out of your treatment. The staff will be able to recommend a treatment plan that's right for you.
Can help improve your complexion and give you a youthful look.
If you want to look your best for a special event or just feel better about yourself, consider getting treatments from a professional skin care clinic. You will be glad you did.
Go for regular treatments.
This will help keep your skin looking its best and can prevent problems from developing in the future. Consistent treatments also allow aestheticians to track your progress and make any necessary adjustments along the way.
Relax throughout the treatment.
The more relaxed you are, the better your skin will look and feel after each treatment. If you have a stressful job or schedule, it can be difficult to get in for regular treatments at times. However, if you can find the time and make an effort to go regularly, this can help keep your skin looking its best.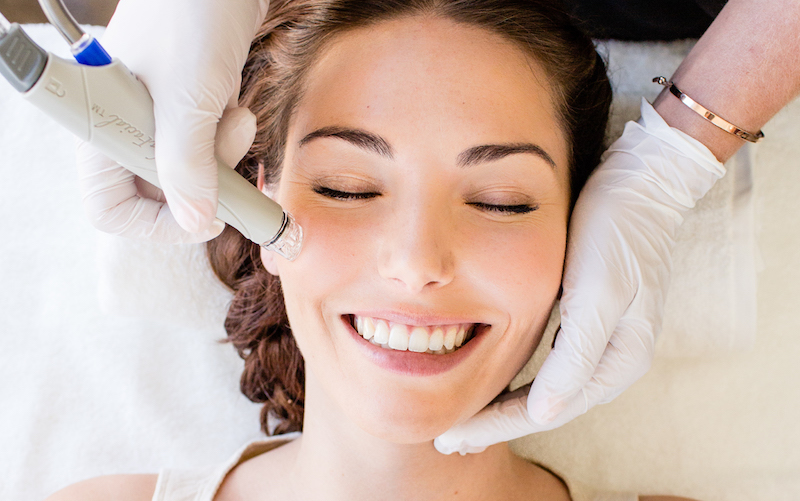 Be patient.
Skin care treatments take time to show results, so don't expect overnight miracles. The more consistent you are with your treatments, the better results you will see. The only way to find out how long it takes is to speak with a professional.
Finally, don't be afraid to ask questions!
The best way to get the most out of your skin care clinic visit is to ask questions. The staff at the clinic are there to help you, and they want you to have the best possible experience. If you don't understand something, or if you have a question about your treatment plan, don't be afraid to speak up.
Skin care clinics can be an excellent source of information and support when it comes to taking care of your skin. By following these tips, you can make sure that you get the most out of your visit!
If you're looking for the best advice about skin care, then make sure to consult with a skin care clinic. The staff at these clinics are experienced and knowledgeable about all things related to skin care. They can help you find the best treatment for your needs and ensure that you're using safe and effective products. 
Are You Looking for a Skin Care Clinic You Can Trust?
Skincare services at Simply Skin Esthetics in downtown Walnut Creek, California are amazing experiences that keep our clients coming back time after time. Our waxing service is unique in Walnut Creek. Why? We use a combination of technique, materials, and experience – all designed to give even the most sensitive skin types superior, lasting results, in the most professional and hygienic manner. Because we care we provide skincare treatments that are safe and long-lasting. We feature HydraFacial, Ultrasound Facial, Signature Facial, Men's Facial, Express Facial, Treatments/Peels, Teen Facial, and Back Facials! Interested in learning more or scheduling your first session? Contact us now to make your appointment!