How to Choose the Best Skin Care Clinic in 3 Steps
When it comes to skincare, we all want the best. We want to find a clinic that can provide us with high-quality services and help us achieve healthy, beautiful skin. But how do you choose the best clinic? It can be tricky, especially if you don't know what to look for. In this article, we will discuss three steps that will help you choose the best skincare clinic for your needs!
When it comes to finding the best skin care clinic, it can be a daunting task. How do you know which one is right for you? How do you know if they are using the latest technology and treatments? And how do you know if their staff is qualified?
Here are 3 steps to help make your decision easier:
Step #1. Do Your Research
The first step is to do your research. Look online for reviews of different clinics in your area. Read about their services, their prices, and what people have had to say about them. This will give you a good idea of what's available and what kind of experience other people have had.
Step #2. Meet with Several Clinics
After you've done your research, schedule a consultation with several clinics. During this meeting, ask questions about their services and find out what kind of experience they have had treating patients like yourself.
Step #3. Schedule an Appointment
Once you've found the right clinic for your needs, it's time to make an appointment. Make sure that you let them know exactly what type of treatment is needed so there are no surprises when it comes time for them to perform your procedure.
What to look for in a Skin Care Clinic
When looking for a skin care clinic, it is important to consider what you are looking for in terms of treatments. Some clinics offer a wide range of services while others specialize in certain treatments. Here are three things to look for when choosing the best skin care clinic:
Services Offered
When looking for a skin care clinic, it is important to consider the services that they offer. Some clinics only offer a limited range of services, while others offer a comprehensive range of services. It is important to find a clinic that offers the services that you need.
If you want to know what services are offered by a particular clinic, it is best to visit their website. The website should have information about the services that they offer and how these services are priced.
Comprehensive services 

Affordable prices 

Convenient location 

Friendly and knowledgeable staff
Professional Background
In reality, the experience of staff and doctors matters a lot when you are choosing your skin care clinic. How? If they have years of experience in providing specialized treatments to patients then it is going to be better for you as well because they know how to treat their patients better than anyone else. So, if you want experts who can do the job properly without any issues then take this factor into account while making a good choice.
Cleanliness and comfort
Cleanliness and comfort are the two main things that you need to consider before choosing a skin care clinic. If a clinic is not comfortable enough for you, then it is of no use paying money there. It should be clean and hygienic so that your skin does not get infected by any bacteria or dirt in the atmosphere of the clinic. So, whenever you visit an aesthetician, always make sure that he/she cleans up their tools properly after every treatment with a sterilization solution for eliminating all germs and other contaminants present on them. Always check whether they have used disposable needles or not as it will help to avoid infections if they use new ones each time instead of using old ones again and again.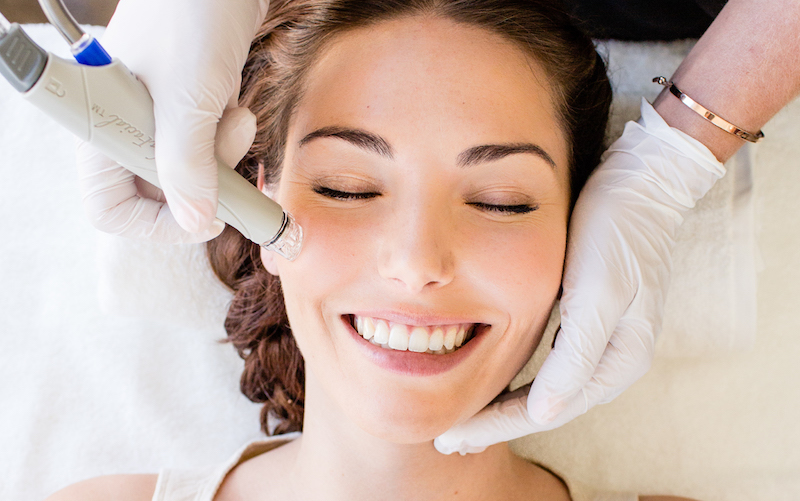 Price
One of the most important factors when choosing a skin care clinic is price. You don't want to break the bank, but you also want to make sure that you're getting your money's worth. Make sure to ask about pricing and what services are included in the cost. Some clinics may charge extra for certain procedures or products. Be sure to compare prices between different clinics before making a decision. Clinics often have different packages available, so you must find one that fits your needs and budget.
Look for their Social Media page
One of the best ways to find a good skin care clinic is by looking at its social media presence. Do they have a lot of followers? Are they constantly posting about new products and services? If the answer is yes, then it's likely that they're doing something right.
State-of-the-art medical equipment
Another thing that you need to look for when looking for a skin care clinic is whether or not they use state-of-the-art equipment to perform their procedures. Some clinics only use outdated equipment because of their financial constraints, while other clinics make sure that their staff has access to the most advanced technology available today. 
Use state-of-the-art medical equipment

Uses the most advanced technology

Provides quality service and high results

Find what works for your skin type
When choosing a skin care clinic, it is important to make sure that they have all of the necessary resources at hand to provide you with quality service and results. You will also find it helpful if a clinic can refer you to a professional, who can provide you with more information about the procedures that are offered by their staff.
Are You Looking for a Skin Care Clinic You Can Trust?
Skincare services at Simply Skin Esthetics in downtown Walnut Creek, California are amazing experiences that keep our clients coming back time after time. Our waxing service is unique in Walnut Creek. Why? We use a combination of technique, materials, and experience – all designed to give even the most sensitive skin types superior, lasting results, in the most professional and hygienic manner. Because we care we provide skincare treatments that are safe and long-lasting. We feature HydraFacial, Ultrasound Facial, Signature Facial, Men's Facial, Express Facial, Treatments/Peels, Teen Facial, and Back Facials! Interested in learning more or scheduling your first session? Contact us now to make your appointment!