How Often Should One Do A Facial?
A facial is basically a multi-step skin procedure that cleans, exfoliates and nourishes the skin. Facials encourage a smooth, well-hydrated complexion and make the skin look fresher and healthier. Facials are one of the easiest ways to take care of the skin on your face. 
Usually, skin care professionals recommend that people have a facial every three or four weeks, because that's how long it takes for your skin to go through the full life cycle of skin cell growth and exfoliation. Getting a facial every three to four weeks helps you keep the perfect glow all month long. People get facials for a variety of reasons, some people want those awful blackheads and clogged pores cleaned, and some people want to maintain a youthful look. These are all great reasons to get a facial, but how often you should get a facial depends on a number of factors. Here are a few tips to help you understand how often you're expected to get a facial.
Factors that influence how often you're going to get a face.
How often you should have a facial depends on your form of skin. If you have dry, acne-prone skin with breakouts, blackheads and clogged pores, you should get a facial at least once a month. When your skin improves, you should try to stretch it out until you're on a routine where your skin remains fairly clean and clear. If you have average, mixed, or dry skin, your face is fine every month. Persons with sensitive skin may want to go less often than not every two months.
You may need to have a facial a little more often if you have acne, blackheads or whiteheads to clear your face. You may also have a more regular facial if you have skin that would benefit from a variety of treatments, such as peels or light therapy. The best way to check how often it is to contact the aesthetician or facial therapist.
If you want to have the best possible skin for a lifetime, find a great aesthetician early in life, maintain a good skin care routine, and stick to it. The doctor will refer you to the things that are best for you and suggest changes as the skin changes. A lot of damage is caused by extrinsic factors, such as the sun, that you can handle with a good sunscreen, and the endogenous factors, such as smoking and drinking, that you can control.
Younger people without major problems like acne and breakouts are less likely to get facials because their skin naturally produces new cells that grow faster. When you're young, the most important thing is to have a good skincare regime, keep your skin free of blackheads, and have a strategy to deal with breakouts. When you age from mid-20's to early 30's, your skincare regimen needs some tweaking to help stimulate the development of collagen skin cells.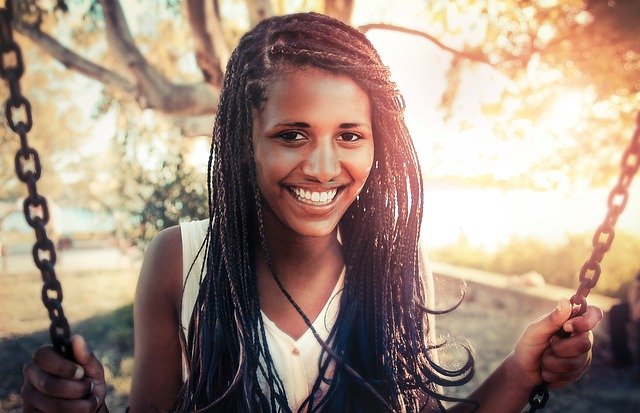 Are You Looking for a Facial Service You Can Trust?
No other facial service is like ours at Simply Skin Esthetics in downtown Walnut Creek, California. Why? We use a combination of techniques, materials and experience – all designed to give even the most sensitive skin types superior, lasting results, in the most professional and hygienic manner. Choosing an esthetician who can serve your facial needs in a compassionate, kind and professional manner can be tough – we know! That's why our service is far superior to any you will find in the San Francisco East Bay Area.  We care, and it shows in our repeat clientele. We feature HydraFacial, Ultrasound Facial, Signature Facial, Mens Facial, Express Facial, Treatments/Peels, Teen Facial and Back Facials! Interested in learning more or scheduling your first session? Contact us now to make your appointment!