Men's skin is different from women's and oftentimes men neglect their appearance. Men are just as prone to acne, age spots, wrinkles, and even hair loss as women are. Facials can help take care of all these issues for men too! The question you may be asking yourself is do the facials hurt? There are many different levels of facials available so it's really a personal preference in regards to pain level. Ask your esthetician which one would work best for you or try out a few until you find the perfect fit!
What is a Facial?
Different places and different faces mean there is no catch-all definition for a facial, but if we had to, we'd say it's the best power wash you'll ever have.
A basic facial will clean those greasy pores and exfoliate any dead and dull skin cells lying on the top of your skin. If you didn't know yet, there are between 15 and 20 layers of them. What does a basic facial do to your face?
Cleanse oily skin and purge dead cells

Reduce pore size

Improve skin complexion

Eliminate toxins
What are the Different Types of Facials?
Many spa salons and spas offer different types of facials tailored to your needs ranging from deep cleansing to just cleaning out your pores on a very mild level. There are also some that use microdermabrasion in their facials which removes dead skin cells to reveal new, fresh skin while removing dirt and makeup buildup along the way. If you're looking for more specific details here's a list of the most common facial treatments. 
This type of facial is specifically designed to increase the circulation in your face, making it a perfect way for you to relax and get away from life's stresses. The treatment will leave your skin feeling revitalized with moisturizing creams that feel great on the skin.
The best part of this glamorous facial is the way it makes skin feel immediately rejuvenated. The luxurious and gentle products are designed to hydrate, tighten pores, and brighten your complexion instantly! Celebrities love their glowing skin with youthful qualities that make them look ageless when they're on a red carpet or TV show appearance – no wonder so many celebrities rely on these services for beauty maintenance.
The popularity among celebs has made this treatment one worth trying out because its benefits work wonders in making dull complexions brighter as well as more moisturized while also providing anti-aging properties like tightening up pores which can cause premature aging by allowing toxins from sweat glands to enter into the face's delicate cells clogging them all together leading to wrinkles.
The anti-aging facial process typically consists of cleansing, exfoliation and application of masks which clear away lines or wrinkles to provide the skin a youthful glow.
Microdermabrasion is a quick, non-invasive cosmetic procedure that removes the top layer of your skin. You can either choose to have crystals sprayed or rubbed onto you with a wand in order to achieve this goal – making your skin appear younger!
Different spas might have their own possible combinations of these, so just talk to the spa receptionist before you start your treatment to make sure you know exactly what it is you're signing up for.
If you're looking to take your first crack at this, fear not as there are plenty of easy ways to get started:
Facial treatments have a variety of benefits

You can customize your treatments to suit your needs and expectations

Spas provide different types of facials depending on what you're looking for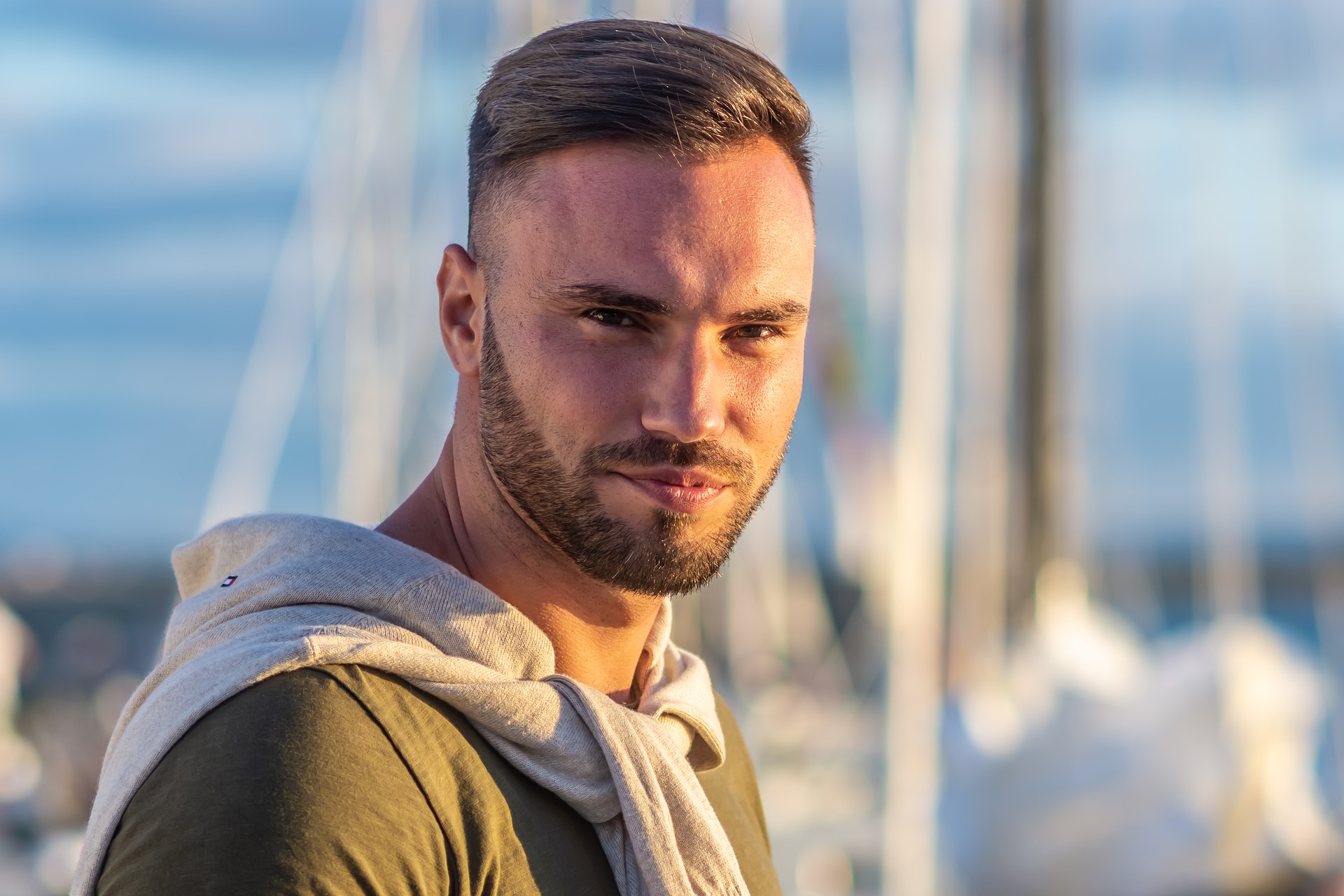 Do facial treatments in men hurt?
There's a huge variety of options out there for facials suited to your needs and comfort level. It depends on the type of facial you want, but typically microdermabrasion will feel like being gently rubbed in smooth sand. Some deep cleaning facials can be a bit more aggressive, but the experience should always be tailored to what you need most.
The most challenging part of your experience will be extractions. Extractions are the process used to remove dirt and oil from deep within pores, usually leaving you with a rash shortly after treatment. Men often find these more uncomfortable than women because they have never had them done before.
The esthetician needs to get a lot of stuff out of there. To clean correctly, they'll have to work harder and use more pressure, but you shouldn't be in agony, just uncomfortable. In this instance, the discomfort will be worth it. Sometimes a man's facial will concentrate on folliculitis, eliminating ingrown hairs, and so forth. This treatment is perfectly safe even with a little discomfort so let it not discourage you from trying it out because:
Estheticians are well trained and have perfected the art of extractions

Discomfort is short-lived to help you feel refreshed after treatments
Spas typically offer services exclusively available for men, such as beard and wrinkle treatments. For the best results, visit a local spa to revive your appearance!
Are You Looking for a Men's Facial You Can Trust?
Skin care services at Simply Skin Esthetics in downtown Walnut Creek, California are amazing experiences which keep our clients coming back time after time. Why? Because we care and more importantly we provide skin care treatments that are safe and long-lasting. We care, and it shows in our repeat clientele.  We feature HydraFacial, Ultrasound Facial, Signature Facial, Mens Facial, Express Facial, Treatments/Peels, Teen Facial and Back Facials! Interested in learning more or scheduling your first session? Contact us now to make your appointment!