It's been said that retinol is the best product for fighting wrinkles and aging skin. But many people with sensitive skin have a hard time finding products they can use without issues. Is this true? If so, what are some things you can do to make your retinol work better? Keep reading to find out!
What Are Retinols?
Retinols are a type of vitamin A that has been shown to reduce fine lines, wrinkles, sunspots, and dark circles under the eyes. They also help promote collagen production in the skin which leads to firmer-looking skin. However, not everyone will be able to use retinol because it often causes irritation.
How Does It Work?
Retinol is a powerful antioxidant and anti-inflammatory agent. It may be used to treat a variety of skin diseases, including acne and hyperpigmentation. It can also aid in the reduction of wrinkles and UV damage. As you grow older, skin cell turnover and collagen synthesis decrease. When retinol is applied topically, they assist with increasing cell turnover by speeding up the life cycle of skin cells. This leads to healthy, younger-looking skin that is less likely to develop fine lines or wrinkles.
How Can You Use Retinols?
Many people who have never used retinol before are nervous about its potential side effects. It's important to know you're not alone in this! Fortunately, most users will only experience mild discomfort when using a lower concentration product every other day for four weeks. If they want faster results, however, they can increase their usage frequency and/or switch over to a higher strength product sooner than week one begins. Those with sensitive skin may wish to begin with an even weaker formula until their skin adjusts better because:
It takes time to adjust retinol properly for your skin type

It allows you to start with a weaker formula and save money 

It reduces risk of experiencing any side effects

It helps you find the right concentration that suits your needs
Is It Safe To Use For People With Sensitive Skin?
In the end, retinol is safe for all skin types, although beginners may benefit from making little modifications, such as starting slowly or stabilizing their retinol. Retinol has a terrible reputation for causing skin irritation in those with sensitive skin. While this is true, it all boils down to formulation.
It's critical to find the proper balance. If you use retinol too often or if the formulation is too strong for your skin, it might cause discomfort. Begin with a pea-size amount of a low-percentage over-the-counter solution (.01 percent to 0) and apply it twice per week, gradually increasing the frequency until your skin adjusts. Furthermore, on the day before you exfoliate, avoid applying any retinol products. Remember the following when you feel apprehensive in trying retinol for your sensitive skin:
Retinol is safe for all skin types

Find the right balance of usage to avoid irritation 

Great for beginners or those with sensitive skin

Works on acne, fine lines, wrinkles, and more.
Common Side Effects Of Retinol Use
Irritation has been reported among first-time retinol users, including redness, dryness, and peeling. You may suffer additional discomfort, including itching and scaly areas if you use too high a strength or use retinol more frequently than recommended.
Acne outbreaks have been reported in some persons after using retinol, however, this is an uncommon adverse effect. Flare-ups of eczema, skin pigmentation, swelling, and stinging are also uncommon. Knowing the side effects will help you to be careful in using retinol for the first time so that you'll:
Reduce the risk of adverse effects

Research a variety of products to suit your needs

Stop being afraid of using high strength retinol
If you have sensitive skin, don't worry about using retinol. In fact, it might be one of the best anti-aging ingredients out there for your type of skin! It can stimulate cell turnover and collagen production to reduce fine lines and wrinkles as well as help with hyperpigmentation. That said, if you do experience any irritation or redness from a product containing retinol—or any other ingredient for that matter—you should discontinue use immediately. And never forget to moisturize after applying products like this so they won't irritate your sensitive skin even further!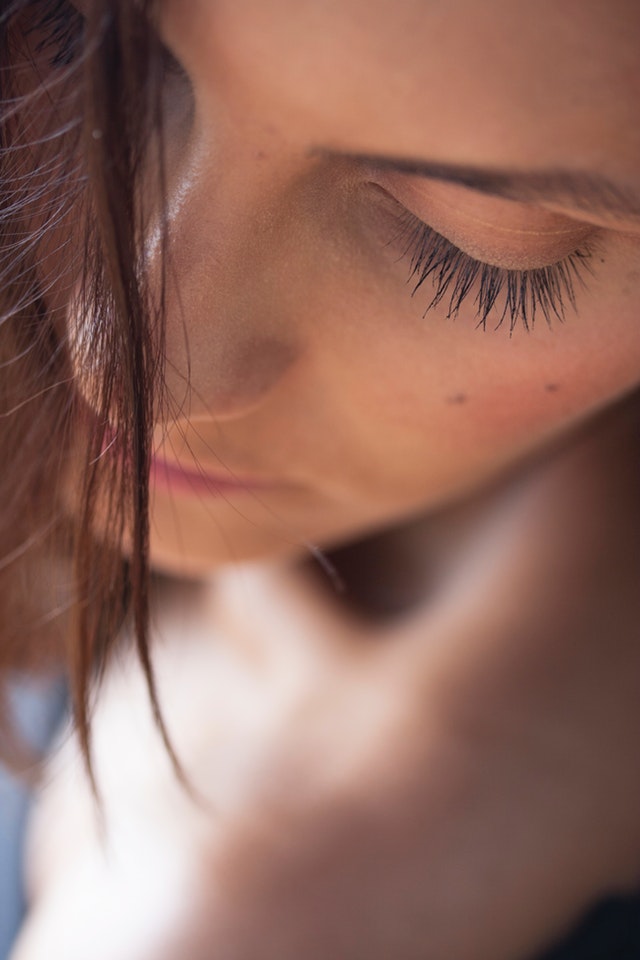 Are You Looking for a Skin Care Clinic You Can Trust?
Skincare services at Simply Skin Esthetics in downtown Walnut Creek, California are amazing experiences that keep our clients coming back time after time. Why? Because we care and more importantly we provide skincare treatments that are safe and long-lasting. We care, and it shows in our repeat clientele.  We feature HydraFacial, Ultrasound Facial, Signature Facial, Men's Facial, Express Facial, Treatments/Peels, Teen Facial, and Back Facials! Interested in learning more or scheduling your first session? Contact us now to make your appointment!